About NWORKIT
NWORKIT is a company providing services in the area of Information Technology created by Ricardo Cabral located in Portugal in Barreiro in the district of Setúbal.
About Ricardo Cabral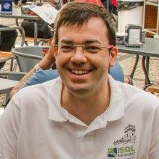 Ricardo Cabral
Microsoft Certified Trainer (MCT) | IT Trainer | IT Consultant | Owner / Principal Consultant at NWORKIT.PT
Ricardo Cabral is Microsoft Certified Trainer (MCT) currently residing in Portugal having worked in both administration and development roles with 20+ years of experience in IT management, development, and projects.
He has extensive experience on Microsoft 365, Microsoft Azure, Power Platform and Windows Server/Client and holds several Microsoft certifications.
Now works as Azure Solutions Architect, consultant, and IT trainer.
In his free time, he is actively participating, volunteering, speaking and organizer in technical community meetings.